People often ask us where the name 'Ambion' comes from!
The Ambion name and logo is derived from the old English word 'Ambien' meaning 'one tree'. Ambien Hill near Market Bosworth in Leicestershire is famous for its role in the battle of Bosworth Field in 1485, in which King Richard III was killed. Our logo depicts this famous hill and the battle flag.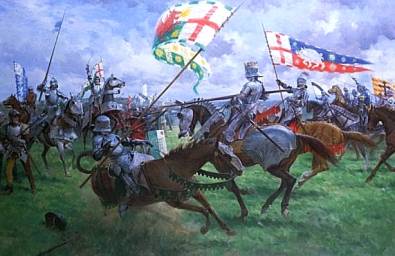 Both founder Directors, Mat and Andy, lived in and around the Market Bosworth area, and so came the name!